Main tasks and responsibilities:
– Nanotoxicity study of biocatalytic nanomotors.
– Study of chemotaxis as well as possible bio-applications of self-propelled catalytic nanomotors.
– Leading the biochemical part of the project.
Requirements for candidates:
– PhD in Cell Biology or related topic.
– High level of English and good communication skills.
– Self-critical, capacity to learn and bring knowledge.
We Offer:
– One year contract.
– Stimulating, interdisciplinary research and high quality international scientific environment.
– Salary will be determined upon experience and scientific background.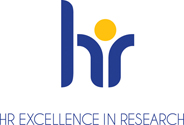 IBEC is committed to the principles of the Code of Conduct for the Recruitment of
Researchers of the European Commission. Thus, there are no restrictions of citizenship
or gender and candidates with disabilities are strongly encouraged to apply.
Interested applicants should send their CV, cover letter and references to: jobs@ibecbarcelona.eu, before 21/03/2016 (Reference: PD-SS).