Tasks and responsibilities:
-Set-up a new biofabrication method for 3D structures on soft hydrogels
-Production of 3D scaffolds mimicking small intestinal features on soft hydrogels
-Study cell adhesion, proliferation and distribution on the scaffolds
Requirements for candidates:
-Degree in Biomedical Engineering
-Previous experience in microfabrication, microfluidics, fluidic simulations and cell culture will be a value.
-High level of English.
-Self-critical, capacity to learn and bring knowledge.
-High motivation and ability to be involved in an international multidisciplinary team.
-Excellent team working and communication skills.
We Offer:
-Full-time temporary employment contract.
-Stimulating, interdisciplinary research and high quality international scientific environment.
-Salary in agreement with Spanish PhD grants.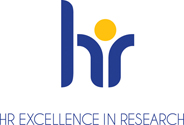 IBEC is committed to the principles of the Code of Conduct for the Recruitment of Researchers of the European Commission. Thus, there are no restrictions of citizenship or gender and candidates with disabilities are strongly encouraged to apply.
Interested applicants should send their CV, cover letter and references to: jobs@ibecbarcelona.eu, before 31/05/2018 (Reference: RA-EM).