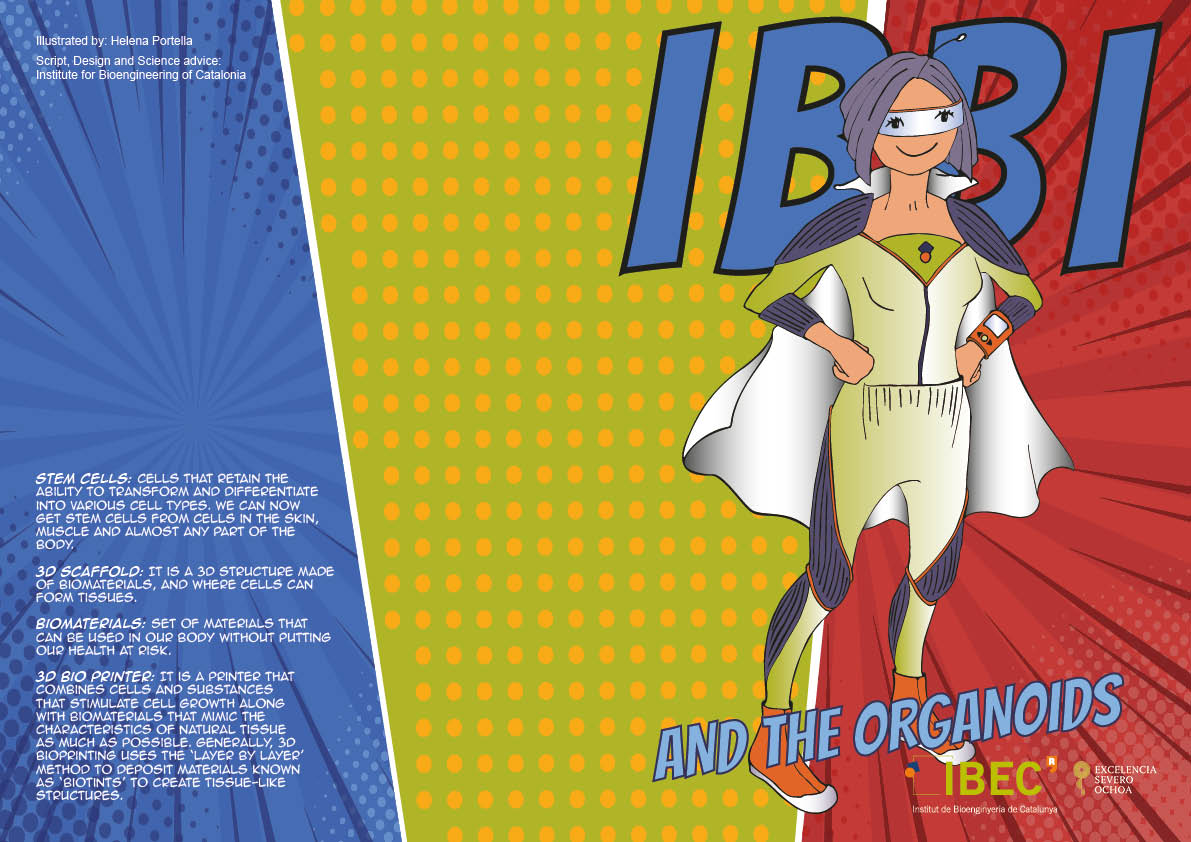 Bioengineering is powerful, tells us this very special character. And it is that, a few weeks ago, a superheroine with exceptional powers was born, and now she brings this firts comic strip. Her name is IBBI and she intends to explain, in a friendly way, what are the powers of bioengineering and its applications, and how they are called to transform the medicine of the future.
Under the motto "Bioengineering is powerful" and with the appearance of a scientist, IBEC uses this figure with the intention of achieving three objectives: breaking gender roles in science, promoting scientific vocations among the younger population and disseminating the applications of bioengineering in health. Here you haves her first adventure: IBBI and the organoids. 
IBBI and the organoids 
In this first comic strip, the superheroine IBBI shows how bioengineering makes it possible to obtain organoids, laboratory mini-organs that are used to carry out health research, using the patient's own stem cells.
Nowadays, it is possible to create mini-organs of the kidney, heart, lung and almost any organ in the laboratory. The development of organoids still has some limitations, but it is already helping us not only to test drugs but also to understand the mechanisms of infection and spread of some diseases, such as Covid-19.
In this first adventure where IBBI will obtain organoids, the reader will be able to understand concepts such as 3D bioprinting, stem cells or biomaterials.
So, don't miss the first IBBI comic strip, the superheroine of IBEC and bioengineering. And remember: bioengineering is powerful!