Tasks and responsibilities:
– Development of surgical procedures for the study of kidney regeneration in mice (acute and chronic injury models)
– Isolation of embryonic organs (heart and kidney).
– Control of mouse colonies, development and implementation of surgical precedures
– Development of basic laboratory techniques including immunohistochemistry and RNA/DNA isolation
Requirements for candidates:
– Veterinary/Biology Bachelor
– Minimum 2 to 3 years expertise in animal surgery and breeding is needed
– Expertise in immunohistochemistry analysis will be positively evaluated (H&E,Trichrome staining, etc).
– Expertise in models of kidney injury will be an asset
– Expertise in animal protocols writing and presentation to C.E.E.A will be positively evaluated
– Excellent level of English.
– Ability to work effectively in a multidisciplinary team.
– Communication and organization skills.
We Offer:
– Stimulating, interdisciplinary research and high quality international scientific environment.
– 12 months employment contract.
– Salary will be commensurate with academic level and experience.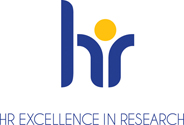 IBEC is committed to the principles of the Code of Conduct for the Recruitment of Researchers of the European Commission. Thus, there are no restrictions of citizenship or gender and candidates with disabilities are strongly encouraged to apply.
Interested applicants should send their CV, cover letter and references to: jobs@ibecbarcelona.eu, before 15/09/2016 (Reference: VT-NM).