Last week, the ISCIII Platforms for R&D Support in Biomedicine and Health Sciences held their annual conference, organized by the Carlos III Health Institute (ISCIII). The event took place at the Cádiz Congress and Exhibition Center, bringing together nearly 400 participants interested in learning about the activities of the PNBB, SCReN, and ITEMAS platforms.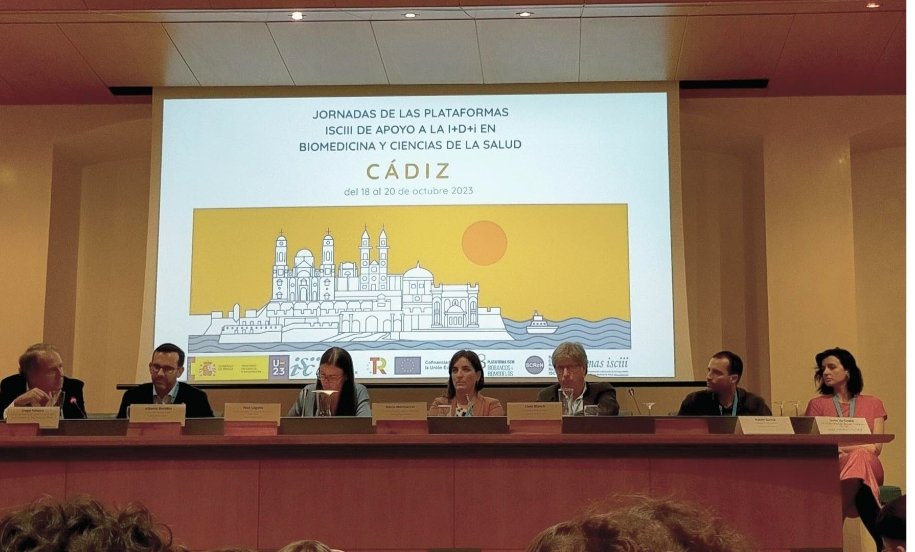 This marked the first time that the PNBB, SCReN, and ITEMAS platforms joined their annual conferences into a single congress. During the event, collaborative efforts and joint actions of these three platforms were presented.
The ISCIII Platforms for R&D Support in Biomedicine and Health Sciences consist of a network of infrastructure and professionals from various Spanish institutions. These platforms offer interdisciplinary services to support the Research, Development, and Innovation (R&D&I) system with the aim of generating and transferring knowledge within the National Health System. They are driven, coordinated, and financed by the ISCIII, with objectives that include providing high-level scientific, technical, and technological support to R&D&I projects, promoting cross-cutting projects, enhancing Spain's participation and leadership in national and international projects in biomedicine, and fostering innovation in healthcare technologies, independent clinical research, and Precision Medicine.
Topics discussed during the conference included the convergence of the three platforms under the coordination of the Institute, the regulation of advanced therapies, the transfer of scientific knowledge to industry and society, the development of clinical trials, and the handling of patient data.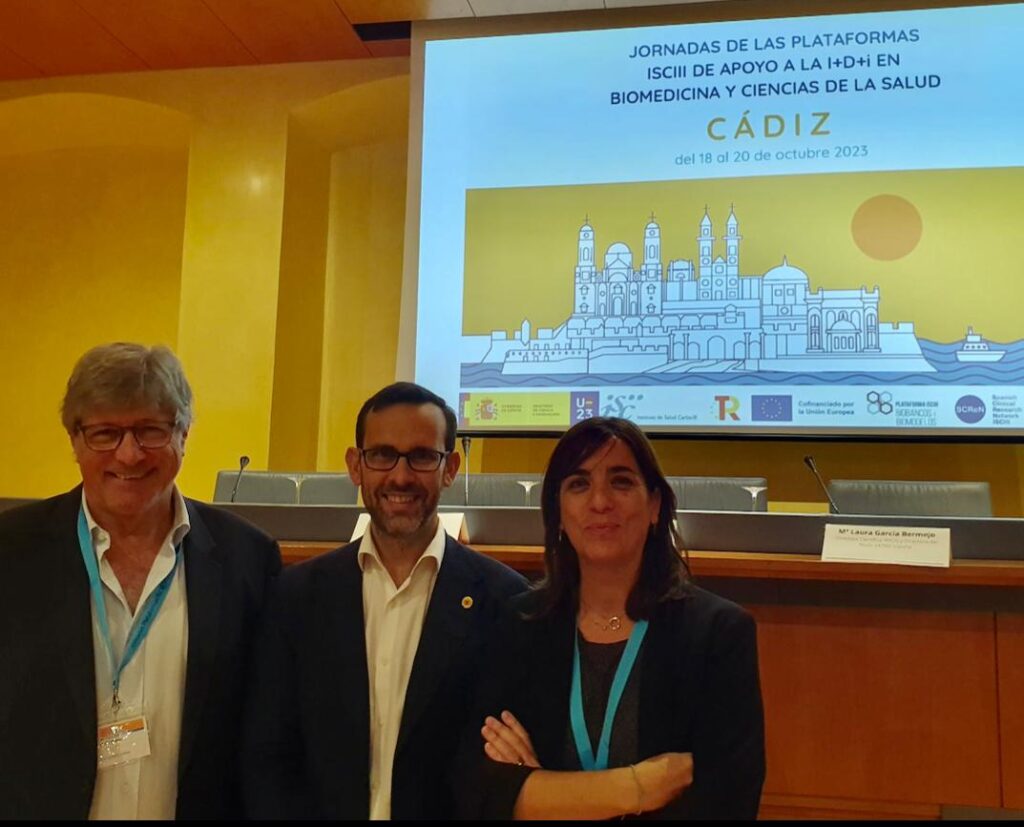 The Biobanks and Biomodels Platform (PNBB), coordinated by Núria Montserrat, a research professor at the Institute of Bioengineering of Catalonia (IBEC), comprises 41 units with an additional 30 affiliated units. It offers high-level scientific and technological services by integrating and coordinating the activities of all its units to meet the needs of the National Health System. It manages over 500,000 biological samples and associated clinical data. Additionally, it is part of the European Biobanking Infrastructure (BBMRI-ERIC) and is divided into four areas or hubs: Biobanks, Organoids, Animal Models, and 3D Printing.
The Support for Clinical Research Platform (SCReN) is a network that supports independent and academic clinical research. It is part of the European Clinical Research Infrastructure (ECRIN/ERIC) and consists of 34 clinical research units. Its functions include scientific and technical consultancy and the development of clinical operations that facilitate the generation and transfer of knowledge within the National Health System, contributing to the development of projects and clinical trials.
The Dynamization and Innovation of Industrial Capacities of the National Health System Platform (ITEMAS) focuses on promoting innovation and transferring it to the industrial sector. It has its own program to expedite the industrialization and adoption of innovations originating from National Health System centers. Currently, it consists of 18 nodes and 114 affiliated centers, including healthcare entities and research institutes accredited by the ISCIII.