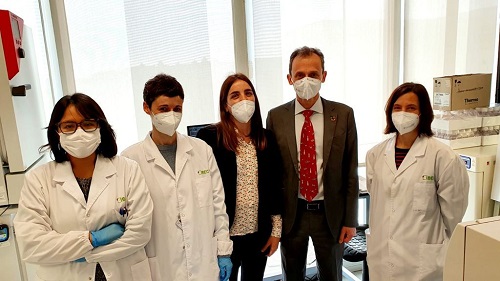 During his visit to the Pluripotency for organ regeneration lab, led by Nuria Montserrat, ICREA research professor at IBEC, he showed his interest in the research that is being carried out with organoids to fight diseases such as Covid-19, among others. 
The researchers had the opportunity to show him their advances in the creation of retinal and kidney organoids generated from stem cells, the latter also edited with genetic engineering.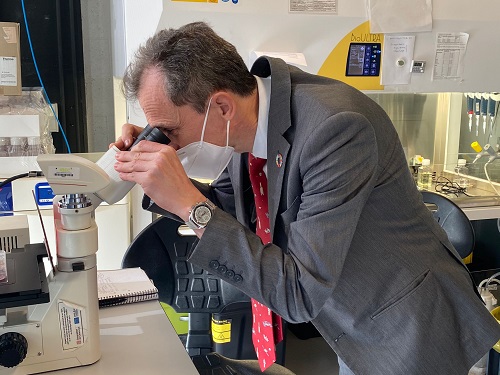 Professor Nuria Montserrat and David Badia, Managing Director of the institute, had the opportunity to share with the Minister some of the research projects being carried out at the institute. Among them, the coordination of the new "National Platform of biobanks and biomodels" that will manage biological disease samples by coordinating the supply services and the generation of organoids and/or animal models and 3D printing of organs and tissues.