IBEC and the Eduard Soler Foundation have agreed to collaborate in the development of a prototype used to measure experimental data in a research project with molecules.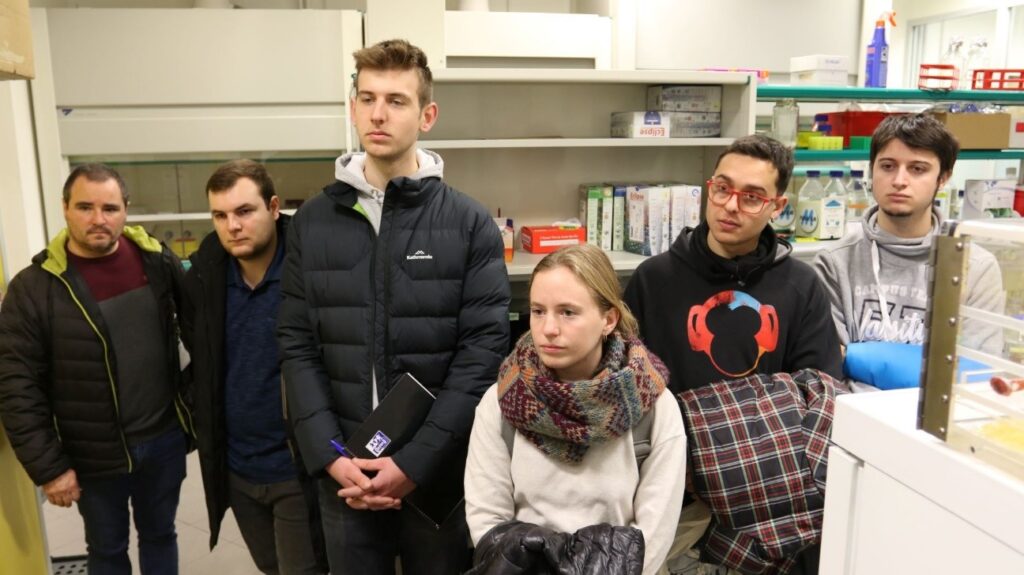 The Eduard Soler Foundation (FES) is a private non-profit foundation that offers technological education through higher level training cycles, continuous training courses, tailor-made training and online courses. The foundation provides technological support to companies in the area by providing value-added services and promotes entrepreneurship, both in the field of education and in business activity.
The work methodology of FES consists of integrating different areas of knowledge with a specific objective and responding to a specific need.
The IBEC's research group Nanoprobes and Nanoswitches, launched a challenge to FES students within the framework of a research project with molecules. During the last course, the student Gerard Pérez of the Industrial Mechatronics studies developed a first prototype as a final cycle project. The prototype, unveiled in May, allowed the researchers to improve the experimental measurements substantially. This year, IBEC is presenting a new proposal to improve the first prototype and be able to adjust it to the current requirements of the project.
In this second collaboration, a team formed by Mertitxell Colomer, Quim Ribagorçana, Joël de Miguel, and Geli Buisac, who are students of the Design and Industrial Programming Degree and Automation and Industrial Robotics Degree, will be in charge of improving the functionalities and design of the prototype with the advice of Gerard Pérez who has the experience of the development of the previous prototype.
Alexandre Gomila, the IBEC researcher who actively supervised Gerard's work, explains that: "the collaboration with FES has been extraordinary. Being able to transfer sketches and ideas into prototypes and functional machines for research is a prize for us. In addition, the opportunity to work and exchange knowledge with a technical and problem-solving sector, with people who are excited and, at the same time, pragmatic and capable, brings a new perspective to research projects, especially those that seem far from any socially relevant issue. It allows them to materialize and make them accessible to all."
IBEC hopes this project is the start of a long collaboration with the FES and that other research groups can present new challenges.
Collaboration between research and vocational training is essential for the progress of knowledge and innovation. These collaborations allow students to apply the knowledge acquired in the classroom to real projects, thus improving their training and preparing them for the workplace. In addition, they let researchers access resources and expertise, which could significantly improve the success of their projects.