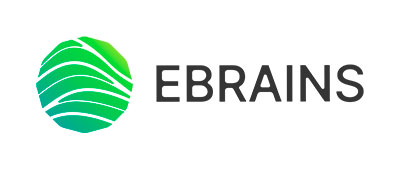 The idea to build EBRAINS came from the EU-funded Human Brain Project (HBP), one of the largest research projects in the world with more than 500 scientists and engineers and over than 140 participating European institutions, including universities, teaching hospitals, and research centres. EBRAINS comes up with the objective to build a unique platform gathering the leading technologies and facilities developed in the frame of the HBP and to provide this know-how to the scientific community, from both public and private sectors. The final goal is to accelerate the effort to understand human brain function and disease.
In this context, we are proud to announce that IBEC has recently joined EBRAINS as an associate member. By joining EBRAINS, IBEC will contribute to strengthen brain research infrastructures and will reinforce its contribution to the European research ecosystem. IBEC will participate with the "IBEC Bio-imaging Facility", including two major services that are the first of their kind in Spain.
On one hand, an intravital microscope for multiphoton fluorescence imaging and stimulation, can be used to monitor and modulate brain activity and is compatible with organoid imaging. And on the other hand, a Parahydrogen Induced Polarization Enhanced Magnetic Resonance Imaging for cellular and preclinical imaging that enables monitoring brain anatomy and metabolism in live and non-invasively, using organ-on-chip platforms or small animals.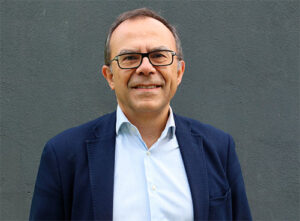 "Neurotechnologies have always been at the forefront of biophysics and bioengineering. Participating in EBRAINS is strategic for IBEC and will allow us to contribute our expertise and capacities to monitor and modulate the activity of the nervous system, and to understand and model its development"
Josep Samitier, director of the Institute for Bioengineering of Catalonia
IBEC Bio-imaging Facility is being conceived to promote and boost research in bioengineering related fields, as neuroscience, chemistry, pharmacology, cell biology, microbiology, virology and phototherapies.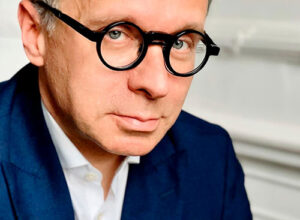 "We are happy to welcome IBEC" says CEO of EBRAINS Paweł Świeboda. "It brings with it thorough knowledge and experience in nanomedicine, cellular and tissue engineering and ICT for health. IBEC will be a valuable partner in developing a European neurotechnology strategy and in the growing range of EBRAINS activities in brain health."
This new service will complement IBEC's in vitro facilities, centered on microfluidics and advanced cell culture like assays, and on organoids development and assays (kidney, retina, brain) to test their physiopathological responses to different conditions. Being based on human cells/organoids, all together these technologies help increasing reliability of the results and reducing of animal experimentation to meet EU ethical regulations.
As associate member of EBRAINS, IBEC will improve breakthrough infrastructures to assist scientists to collect, analyse, share, and integrate brain data, and to perform modelling and simulation of brain function.
The Upright multiphoton microscope for intravital fluorescence was financed by Mecanismo de Recuperación y Resiliencia (MRR) with funds from the European Union NextGenerationEU – Plan estatal I+D+I, 2017-2020).