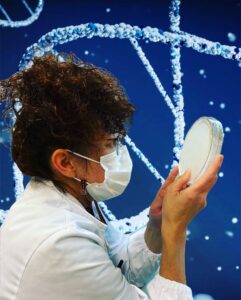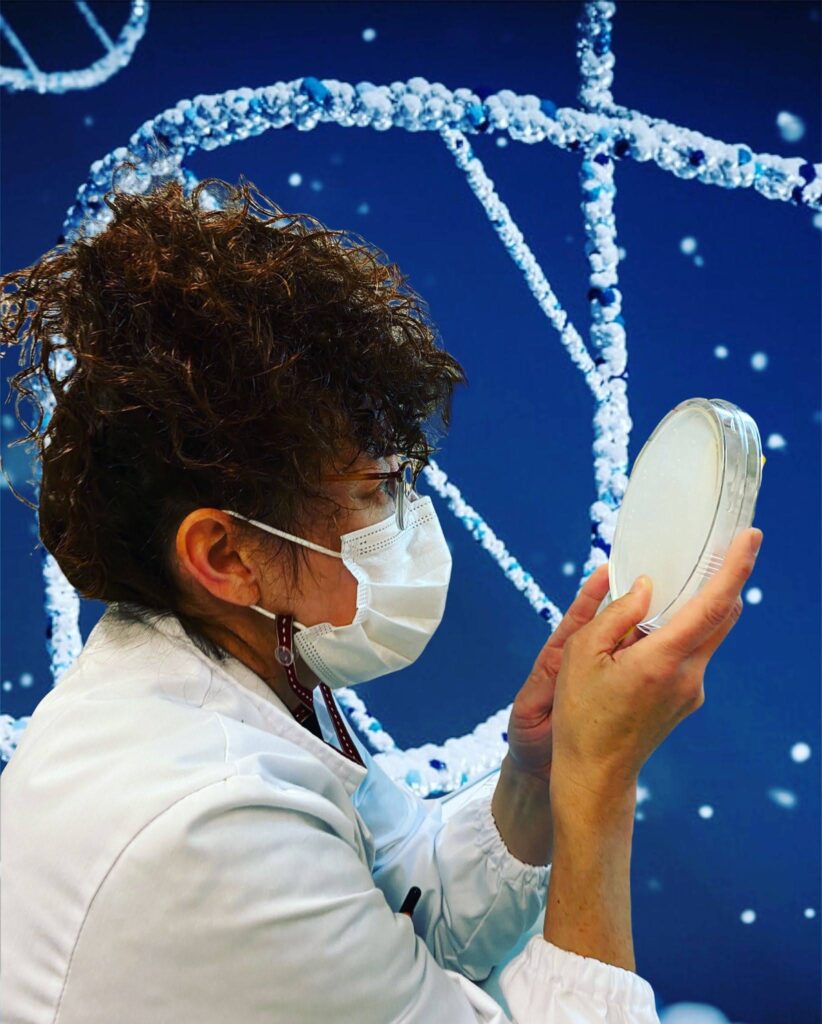 In November 2021, the Barcelona Science Parc (PCB) launched again its photography contest "Un dia al PCB!". As in previous editions, candidates presented research images, but also pictures depicting people and spaces of the PCB, both indoor and outdoor, of everyday situations in the day to day of your work in the facilities, or photographs that link the PCB and sustainability. 
Candidates posted their photos on Instagram using the hashtag #undiaalpcb2021. The winning proposal was announced last December 16th through the PCB newsletter. 
In this 7th Edition, the 1st prize was awarded to Laura Gómez Rubio, member of IBEC's Core Facilities Unit, for the picture "When you do what you love, your dreams come true", featuring Trinidad Sanmartín Olmo, laboratory technician at the Research Group Protein phase transitions in health and disease. In 2019, Rubio was already selected as a finalist of the photo contest. In 2021, the jury also made a special mention to the picture 'Green splash', by Clara Borràs, from l'IRB. 
I really enjoy taking photos at PCB and after several years participating in the photo contest this year I've achieve it, with the collaboration of our colleague Trini. 

Laura Gómez, winner of photo contest