The "Bioengineering at the Rural School" project, led by the Strategic Initiatives unit of the Institute for Bioengineering of Catalonia (IBEC), is being projected to different European countries in an event organized by the European Network eTwinning, the European online platform for school education, where primary and secondary school teachers from all over Europe have connected to learn, first hand, about different strategies to follow to connect schools in rural environments with cutting-edge education in different fields.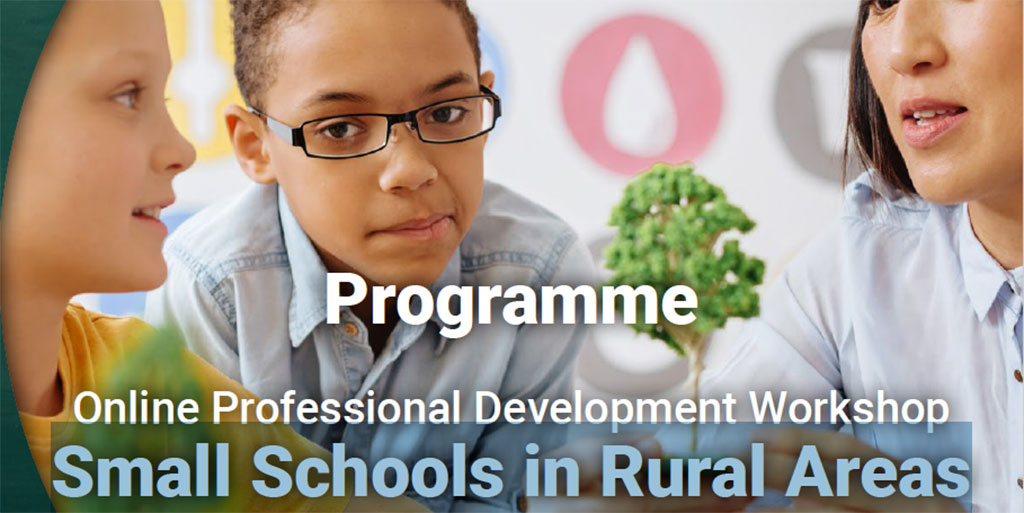 At the event, which took place last week and offered training workshops for professionals from small school communities in rural areas, the Strategic Initiatives department held a workshop focused on teaching science in rural schools, as well as offering tools, such as the educational resources generated by the unit itself, in the Spanish Platform for Nanomedicine (Nanomed Spain), coordinated by IBEC, with activities to develop in the classroom.  
The European eTwinning network is an European project focused on Education, Training, Youth and Sport, and co-financed by Erasmus+, which brings together a community of schools in Europe and offers a platform for professionals in the field of education to communicate, collaborate, develop projects, share and, ultimately, to feel and be part of the European learning community.
Since its inception, this community has promoted the improvement of schools located in geographically disadvantaged areas or at risk of geographic isolation, and with a low student population, which is aligned with the objectives of IBEC's "Bioengineering at Rural School" project.
The Small Schools in Rural Areas event took place on April 27, 28 and 29, with the participation of teachers from Albania, Armenia, Austria, Belgium, Bosnia and Herzegovina, Bulgaria, Croatia, Cyprus, Czech Republic, Denmark, Estonia, Finland, France, Georgia, Germany, Jordan, Greece, Iceland, Ireland, Italy, Lebanon, Lithuania, Malta, North Macedonia, Netherlands, Poland, Portugal, Romania, Serbia, Slovakia, Slovenia, Spain, Sweden, Tunisia, Turkey and Hungary.