With topics ranging from early diagnosis and controlled drug release to the development of new therapies, the experts will join forces in an event organized by the Spanish Nanomedicine Platform (Nanomed) and the Sant Joan de Déu Research Institute, formed by two leading university hospitals in research and treatment of rare diseases.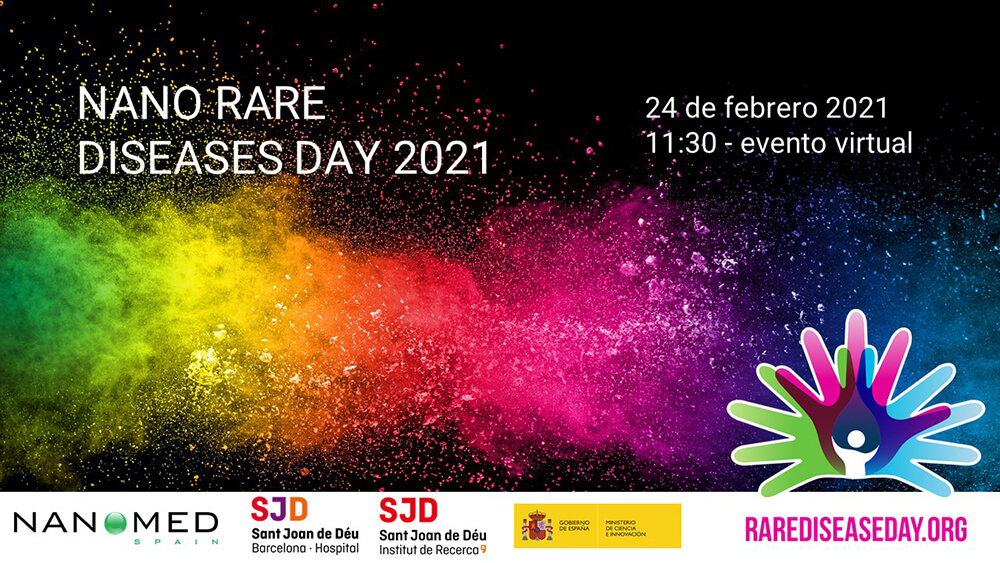 Rare diseases are pathologies or disorders that affect a small part of the population, which is why they are also known as orphan diseases. However, due to the number of pathologies, it is estimated that currently 8% of the world population suffer from some type of rare or minority disease. Translated into absolute numbers, some 350 million people around the world suffer from some type of rare disease. 
In general, these diseases have a genetic component, and they also present a series of very particular symptoms, making it very difficult to diagnose what their true cause is. These disorders or alterations that patients present have to be evaluated by a specialist, which can delay the achievement of a diagnosis for the patient. 
In this context, nanomedicine can provide solutions for the diagnosis and treatment of these patients. Nanomedicine is a translational science whose objective is to obtain new therapies and diagnostic tools using the capabilities available in nanotechnology applied to medicine. This ambition is based on the fact that nanotechnologies provide the tools that allow the analysis and manipulation of biological processes at the nanoscale, where diseases have their origin. The result is a growing understanding of the molecular biology of diseases, highlighting the appearance of new targets that allow more specific diagnoses and therapeutic treatments and in earlier stages. 
In Spain, the platform that brings together efforts to apply nanomedicine to the fight against diseases is Nanomed Spain, coordinated by the Institute for Bioengineering of Catalonia (IBEC). 
Nano Rare Diseases Day  
The NanoRare Diseases Day  is an event organized by NANOMED Spain and the Sant Joan de Déu Research Institute within the framework of the World Day for Minority Diseases. During the day organized for next February 24, experts in Nanomedicine from different fields -research, business, clinical practice, health authorities, patients, etc.- will present the latest advances and offer the opportunity to discover the generator of progress that Nanomedicine means for health as a creator of new opportunities in the diagnosis and treatment of rare diseases. 
Among others, Rafa Artuch, deputy director of the Santo Joan de Déu Research Institute (IRSJD), Regina Rodrigo of the Principe Felipe Research Center, Samuel Sánchez of the IBEC, Pilar Pizcueta of the Minoryx company, or Paqui Ruiz Moreno of the association of patients AGLUT1nate and Nuria Alvargonzález Tremols from the patients association asGLUTdiece.