Tasks and responsibilities:
– Implementation of an experimental electrochemical biosensor platform and its validation.
Requirements for candidates:
– PhD Degree in Organic Chemistry or similar. – Demonstrated experience in Electrochemistry in Biological systems. – Self-critical, capacity to learn and bring knowledge. – High level of English (Spanish and/or Catalan will be a value). – High motivation and ability to be involved in an international multidisciplinary team. – Excellent team working and communication skills.
We Offer:
– Full time employment contract. – Half year contract (with possible extension to one year). – Stimulating, interdisciplinary research and high quality international scientific environment.
Selected references:
– M. C. Biagi et al., ACS Nano 10, 280 (2015) – D. Esteban-Ferrer et al., ACS Nano 8, 9843 (2014) – A. Cuervo et al., PNAS E3624 (2014)- L. Fumagalli et al. Nature Materials 808, 11 (2012).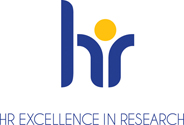 IBEC is committed to the principles of the Code of Conduct for the Recruitment of Researchers of the European Commission. Thus, there are no restrictions of citizenship or gender and candidates with disabilities are strongly encouraged to apply.
Interested applicants should send their CV, cover letter and references to: jobs@ibecbarcelona.eu,before 30/11/2016 (Reference: PD-GG).