Lorenzo Albertazzi and Nuria Montserrat, IBEC's Junior Group Leaders selected in the 2014 Tenure Track programme, have been successfully consolidated as Group Leader as of 1st January 2019, following a positive evaluation by the ISC.
IBEC's tenure track programme aims to support career development by helping young researchers establish their own independent research lines. Other factors considered included the added value offered by their projects to the current IBEC research programme, and the ability of the selected candidates to carry out efficient group leadership and management.
The first four junior group leaders selected by the programme in 2012 – Eduard Torrents, Elisabeth Engel, Pere Roca-Cusachs and Xavier Fernández-Busquets – were all successfully consolidated as Senior Group Leaders as of 1st January 2017.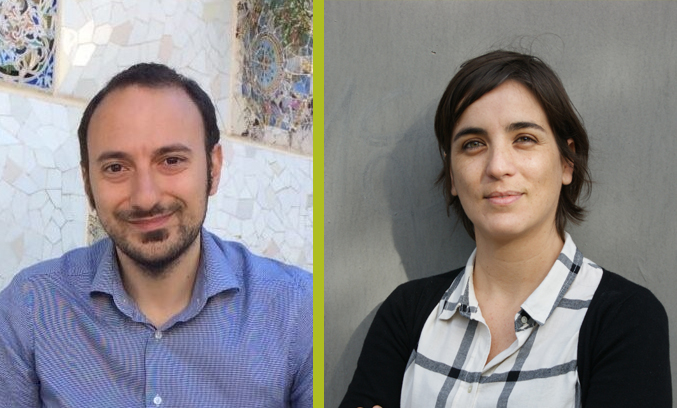 Elena Martinez, selected in 2013, was consolidated in 2018.
IBEC's current junior group leaders, who will undergo the same evaluation by the ISC after four years, are Vito Conte, Javier Ramón and Benedetta Bolognesi.