IBEC showcases its technological capabilities to foster new partnerships at BIOSPAIN. IBEC representatives actively participated in the BIOSPAIN conference, seizing the opportunity to highlight the institute's advancements in science and technology. Over the three days of the event, they presented various aspects, ranging from basic research to the coordination of state plans and technology transfer conducted at IBEC. BIOSPAIN, a premier congress in Europe, brings together more than 850 innovative entities specializing in health, sustainable agri-food practices, and solutions against climate change.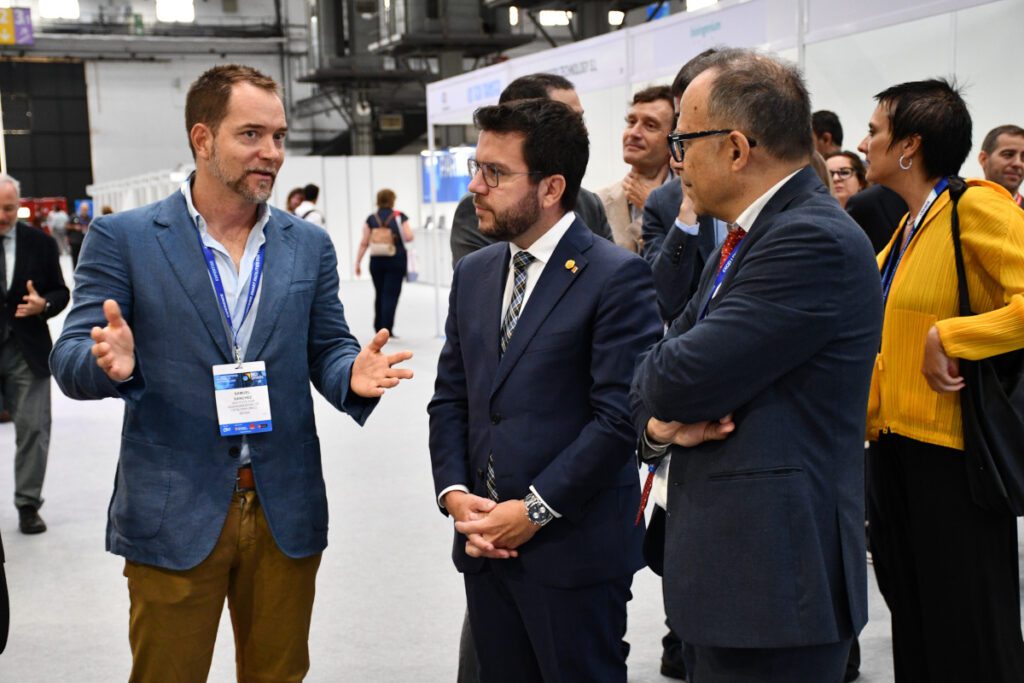 From September 26 to 28, 2023, BIOSPAIN took place in Barcelona. It is one of the leading congresses in Europe that brings together more than 850 innovative entities working in health, sustainable agri-food, and solutions against climate change. The event was organized by the Spanish Association of Biocompanies (AseBio) in collaboration with Biocat, the Government of Catalonia, and Barcelona City Council. Over the course of the three days, more than 2,100 people attended, and more than 220 exhibitors were presented.
Several IBEC representatives participated in the event, representing both the research and management teams.
On one hand, ICREA research professor Samuel Sánchez, the leader of IBEC's Smart nano-bio-devices group, attended to the event. He took advantage of the congress to present Nanobots Therapeutics, the IBEC spin-off of which he is the founder and scientific director. This startup specializes in the development of biocompatible nanorobots capable of delivering drugs to difficult-to-treat tumors more efficiently and safely than current therapies. Sánchez even had the opportunity to explain the technology he is developing to the President of the Government of Catalonia, Pere Aragonés, during his institutional visit.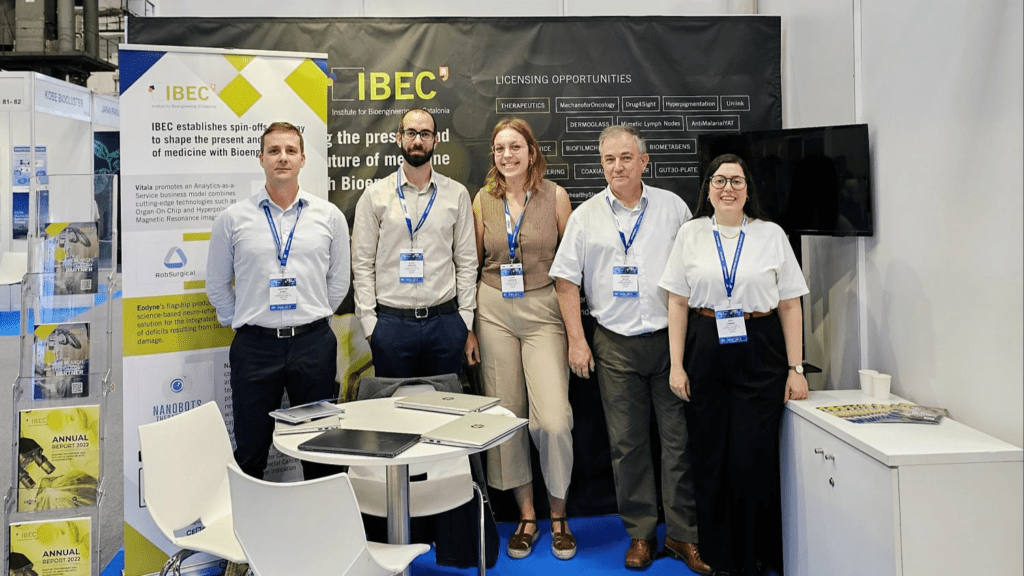 IBEC's technology transfer and business development team also attended BIOSPAIN to showcase the science and technology being developed at the institute. They had the opportunity to meet with companies, consulting agencies, investors, and government agencies, among other stakeholders in the biotechnology sector. In total, they were able to conduct more than 60 fruitful meetings.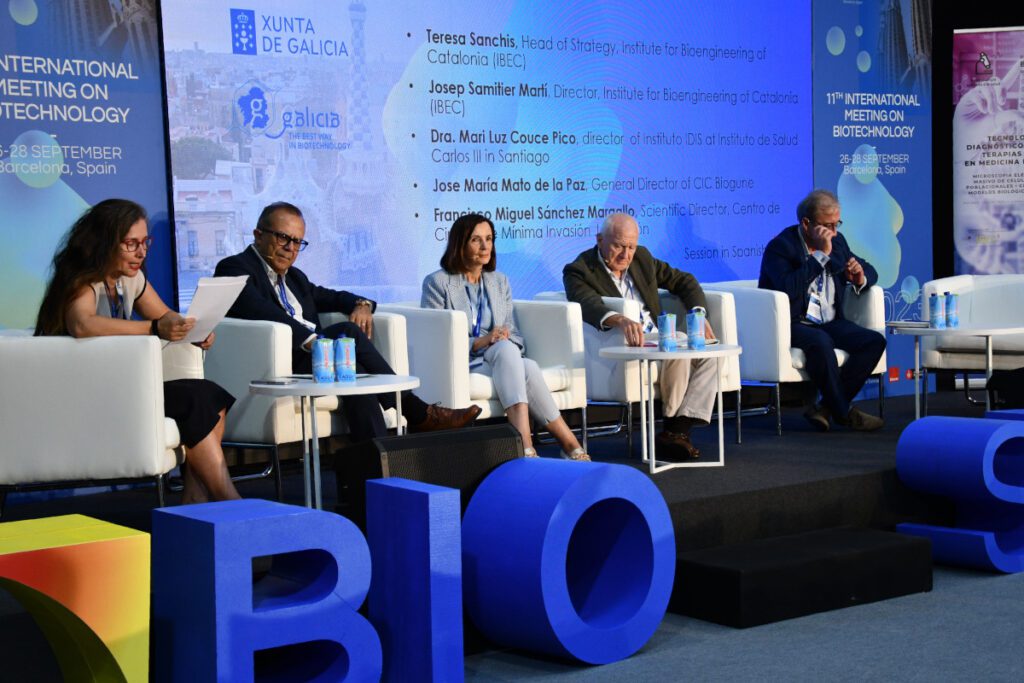 Finally, the director of the institute, Josep Samitier, along with Teresa Sanchis, Head of Strategic Initiatives, attended the event with the aim of presenting the Complementary Plan for Biotechnology applied to health, coordinated by IBEC. They did so through the round table 'New Tools for the Biotechnology Industry,' where they discussed new ways of establishing public-private partnerships and how to create synergies that allow the translation of innovation into society.
At BIOSPAIN, we find the opportunity to connect with the industrial sector and build synergies.

Josep Samitier
More on the presence of the Complementary Plan for Biotechnology applied to health at BIOSPAIN.