Thanks to her work published in Nature Materials "Fine tuning the extracellular environment accelerates the derivation of kidney organoids from human pluripotent stem cells" Núria Montserrat has won the XXXI Iñigo Álvarez de Toledo Prize for Basic Research. As a result of this work they obtained the first vascularized kidney organoid that is similar to a human kidney in its first weeks of gestation.
Established in 1989, the Íñigo Álvarez de Toledo Awards (PIAT) are the greatest recognition granted in our country to research related to kidney pathology. The prize, with an endowment of 12,000 euros, has been awarded to Núria Montserrat by unanimous decision of the evaluation committee, under the Presidency of Dr. Francisco Ortega. The vocal of the evaluation committee José María Mato de la Paz, highlights the ingenuity of developing it with hydrogels: "There are organoids of other tissues, but the kidney is complicated, and they have done it very well. This will allow answering many questions in nephrology."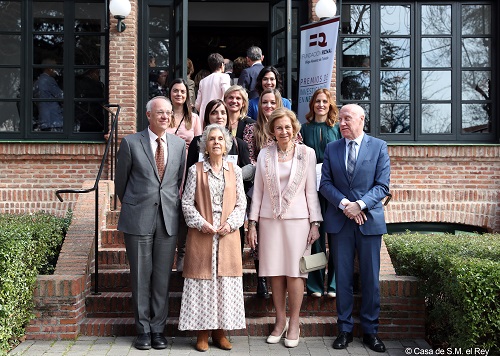 During the ceremony, tribute was paid to Margarita Salas, who was president of the jury until her passing last November. The award ceremony was held at the CSIC hall of residence in Madrid. Her Majesty the Queen, presided the event, which was also attended by the Health general secretary, Faustino Blanco, ViceCouncilor of Health Humanization of the Community of Madrid, José María Antón García, as well as numerous from the Nephrology field in Spain.