IBEC researchers Laura Clua and Xavier Arqué participated as actors and co-creators in an event organised by the Èpica Foundation (a part of the international recognised "la Fura dels Baus" Theatre company) within the framework of the European Project "European Science Performing Night (ESPN) 2021".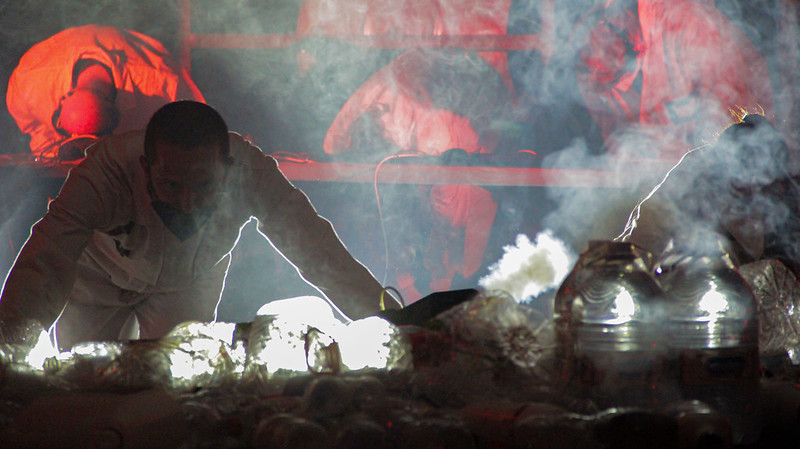 The main objective of Èpica Foundation workshops is to bring researchers closer to the public and encourage their recognition, their value and how their work contributes to society. To carry out these objectives, the project led by Èpica Foundation proposes different actions that combine science, art and technology.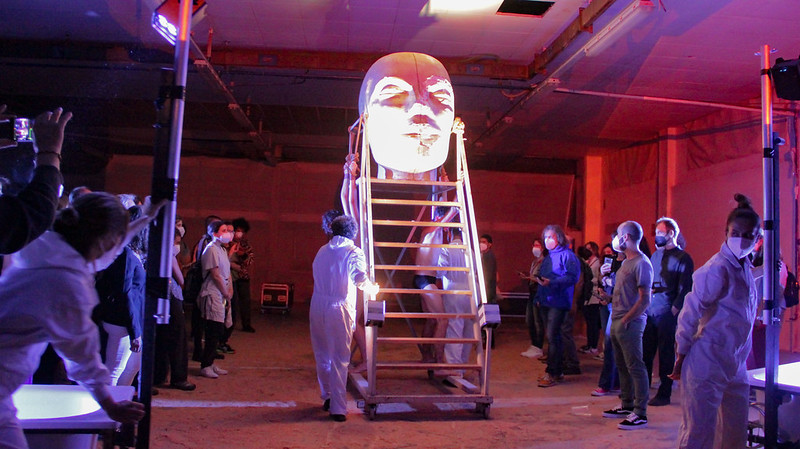 "Science can dangerously become an only-scientist area, as well as art be limited by the novelty of its own sector. The intercommunication between fields makes an explosive combination that effectively produces disruptive and relevant messages. That's what we could closely see through this experience." adds Xavier Arqué.
The workshops build synergies between the different groups of expertise and actors implicated through co-creation methodologies and provides the participants with skills and tips to engage and communicate with the audience. Many people with different backgrounds are involved in the creative process, from scientists to engineers and artists.
Initiatives like this one, that bring together different disciplines and blend science and art are a great opportunity to bring science closer to society, in a completely different way that will not fail to move the audience.
In this context, IBEC researchers Laura Clua, from the Biosensors for bioengineering group and Xavier Arqué, from the Smart nano-bio-devices group participated last Septmeber 24th in the workshop both as actors and co-creators of the show.

Very often science is viewed as too technical knowledge far from society, when in fact every day new discoveries and technologies are changing and determining the world of our future. In order to make everyone aware and participant of science it needs to be delivered to society and there no other vehicle more powerful than art.

Xavier Arqué
In this workshop, the participants entered a living cell, and they were guided to ultimately destroy the cell from the inside, as a virus would do. A mobile machinery appeared, spreading rubish all over the place, contaminating it. This had the intention to be a metaphor both for climate change and for cancer spreading, causing metastasis. At this point, the participants are "contaminated" and were divided into groups: the privileged ones a non-privileged, depending on the treatment that they would receive. At the end, a factory-like process took place, with all accumulated plastic trash, the machinery overheats, and a toxic cloud emerges that will produce an emergency arrest and the fall of acidic rain on everyone's heads.
The participants where always guided through these stages by "Kalliope" a mobile application through which they had to answer some questions, but this app also tested how much they trusted the information they were receiving and their tendency to obey blindly.
The relationship between art and science has existed for a long time. Linked by their experimentalism, imagination and the need to understand and express our world. Now, with the ongoing reality, it has gained a much-needed boost.

Laura Clua