Thanks to the first participation in the "Creative Talent and Company" program, a new superhero was born: IBBI, the bioengineering superhero. After this great success, the IBEC has once again presented a challenge to plastic art students, to continue promoting the dissemination of science.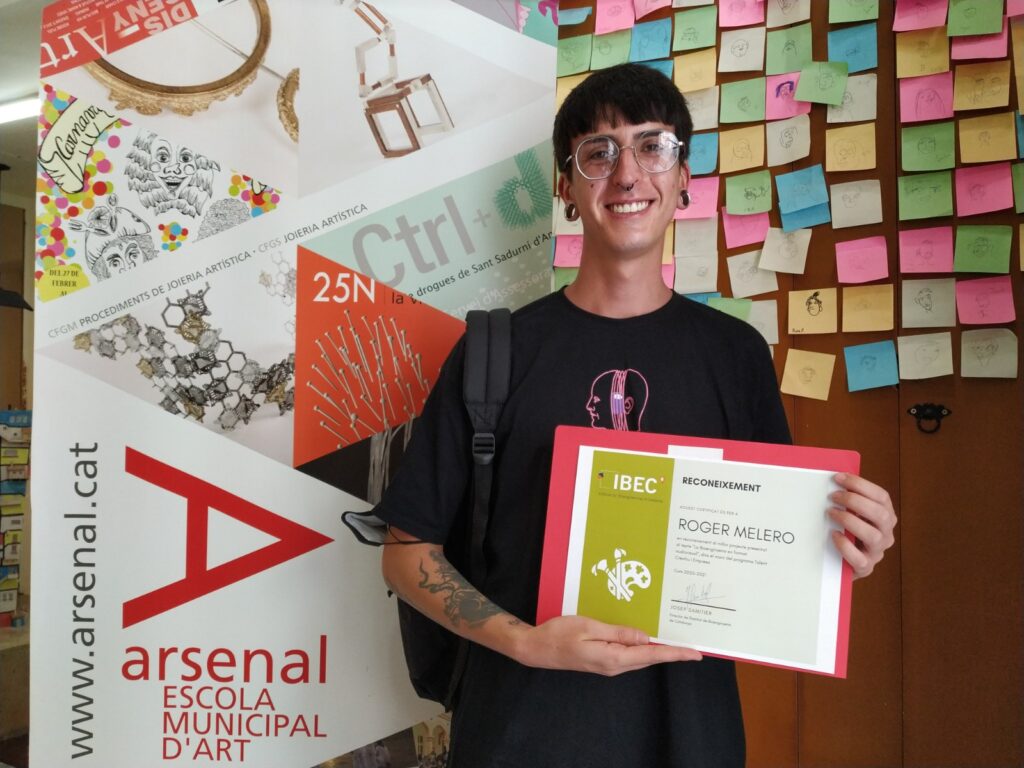 Transmitting the research done at IBEC is not always easy, and that is why we launched a challange to art students: create an animation explaining what bioengineering is. The video had to be short, approximately two minutes long, and had to explain in a divulgative tone what IBEC is and what research we do in bioengineering for health.
A total of 4 art and design schools from all over Catalonia participated in the challenge: EA Vilanova, EA Leandre Cristofol, EA Groc and EA Arsenal. Four different proposals were presented, one for each participating school, since the animations were the fruit of group work. Finally, the selected video was that of Jara González and Roger Melero from the Arsenal Municipal School of Art in Vilafranca del Penedès.
Through their animation, the students wanted to convey what IBEC is, what are some of our research lines and how, in the future, thanks to our research of excellence we can contribute to solving health challenges. Once again, art and science come together to explain bioengineering research through images.
The "Creative Talent and Business" program, promoted by the Department of Education of the Generalitat de Catalunya, offers the possibility of collaboration between artistic and visual arts studies with an institution to encourage the realization of projects so that Plastic Arts and Design students have the chance to integrate their knowledge in a real work environment.