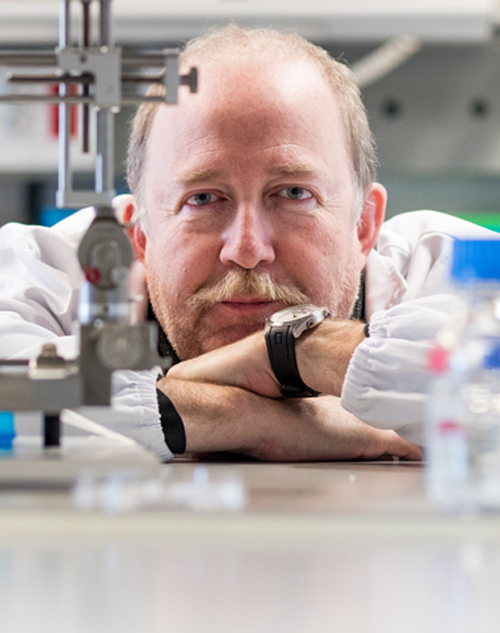 In this project, Gorostiza aims to recover the light sensitivity of retinal neurons through the use of light-activated smart pharmaceuticals acting as molecular prosthetics. The research, which has already been successfully conducted on fishes, now aims to replicate its results in other animal subjects. The end goal is to recover the light sensitivity of a human retina under laboratory conditions.
Samuel Sánchez
, principal investigator of the Smart nano-bio devices group at IBEC, received the
CaixaImpulse
award for his "TERANOBOTS" project. This patented technology is based on nanomotrs powered by urease which offers a new strategy for reducing the recurrence of bladder cancer. As a result of their improved mobility, nanomotrs can better penetrate the cancerous tissue and improve treatment efficacy. In this second edition of the call for applications for research projects on biomedicine and health, "la Caixa" has selected 22 initiatives, from a total of 653 projects submitted, in the quest for scientific excellence and social impact in both basic and clinical and translational research. The aim of this call for applications is to boost projects of the highest quality in the fight against the most damaging diseases such as, for example, cardiovascular, neurological, infectious, and oncological conditions.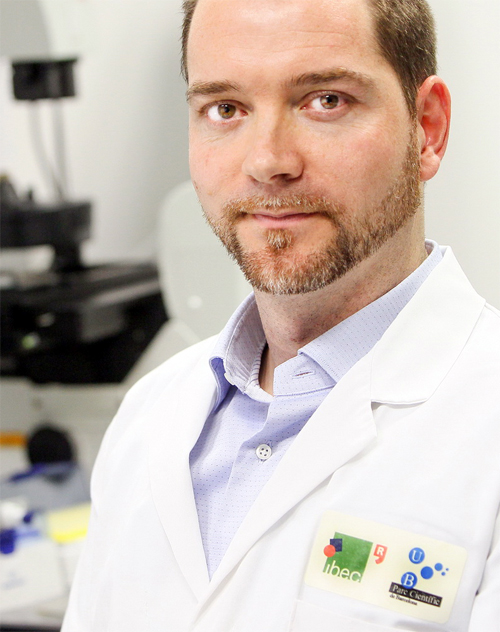 The CaixaImpulse programme has awarded this year 21 grants from a total of 201 applications. It is backed by "la Caixa" and supported by Caixa Capital Risc and EIT Health. It is aimed at not-for-profit research centres, universities, and hospitals throughout the European Union working on innovative projects in the field of biomedicine with the goal of promoting the transfer of technology. Isidro Fainé, chairman of "la Caixa" Banking Foundation, Jaume Giró, CEO of "la Caixa" Banking Foundation, Javier Solana, Trustee and member of the Expert Advisory Board on Research at "la Caixa" Banking Foundation, and Pedro Duque, Spanish Minister for Science, Innovation, and Universities, awarded the
79 grants to national and international research and innovation projects of the highest quality
for which "la Caixa" has provided 28 million Euros. The official ceremony took place yesterday at the headquarters of "la Caixa" Foundation on Avenida Diagonal in Barcelona.