Vitala, a spin-off co-founded by IBEC researchers Irene Marco Rius and María Alejandra Ortega, is one of the 134 European companies selected for the WomenTechEU program. It is an initiative of the European Union that offers mentoring and coaching for women founders, as well as funding to help grow their businesses.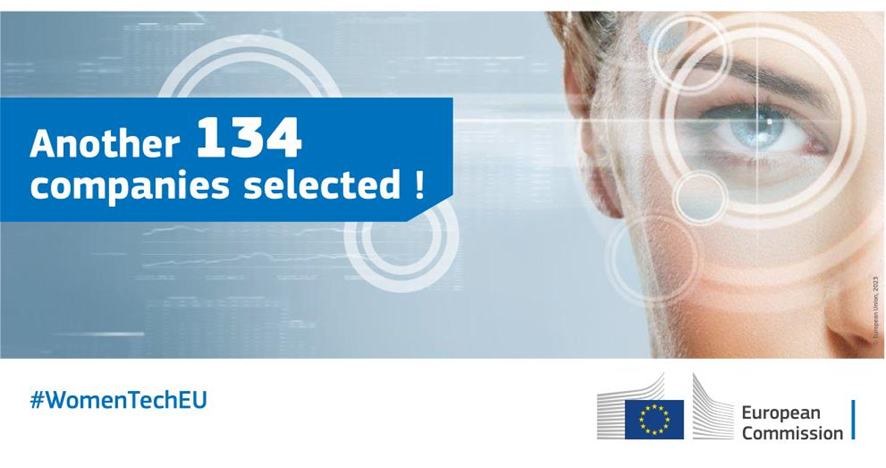 On April 14, the European Commission announced the results of the second call WomenTechEU, aimed at European technological innovation companies founded by women. There have been 134 companies selected from among the nearly 500 applications received. Each one will receive an individual grant of 75,000 euros to support its initial growth, as well as mentoring and coaching for its founders.
Vitala has been one of the companies selected for this initiative. It is an IBEC's spin-off that combines innovative bioengineering technologies, such as organs-on-a-chip and advanced imaging techniques, to offer unprecedented value in the research of therapeutic compounds in the preclinical phase and drug screening in the clinical one. Vitala's services can be applied to areas such as the pharmaceutical industry, dermocosmetics and the agri-food market.
There are two women co-founders of Vitala: On the one hand, Irene Marco Rius, principal investigator of the Molecular Imaging for Precision Medicine group at IBEC and scientific director of Vitala, and María Alejandra Ortega on the other hand, former IBEC researcher who currently works full time as director of operations and transformation of Vitala.
All the companies proposed for funding have in common that they apply cutting-edge deep-tech innovations based on engineering and advances in science.
However, although deep technology accounts for more than a quarter of Europe's start-up ecosystem, women remain largely underrepresented in this industry. With the WomenTechEU initiative, the European Commission aims to promote women's leadership and close the gender gap in technology and innovation.