Last May 5, on the occasion of Professor Daniel Navajas' retirement, the IBEC held the symposium Before Mechanobiology had a name. The event paid tribute to the IBEC researcher's exciting career over three decades, focusing on mechanobiology and cellular biophysics current research.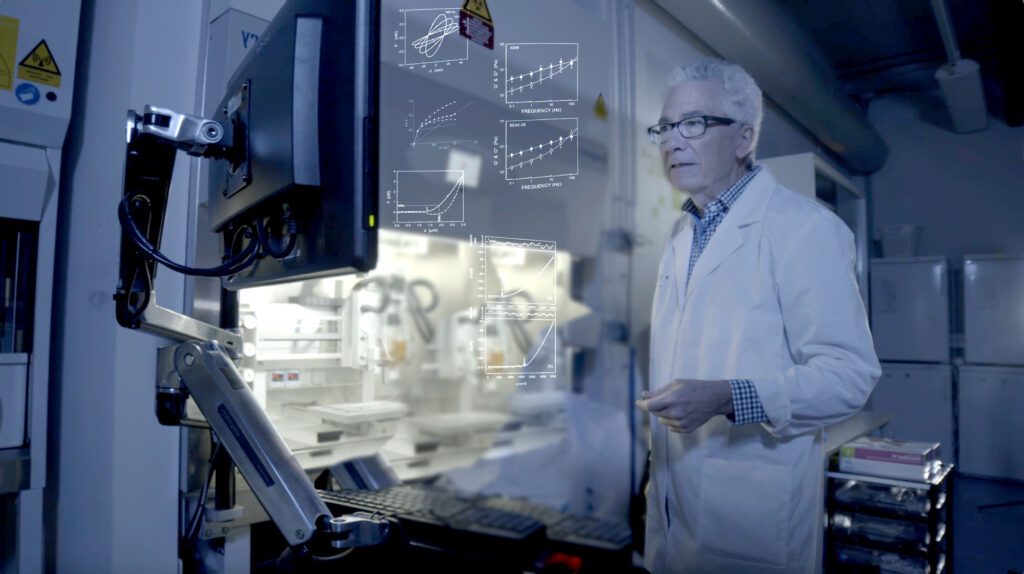 Professor Daniel Navajas stands out as a pioneer in the field of mechanobiology and cellular biophysics, with a long career that has led to relevant scientific successes in cell mechanics. His dedicated mentorship produced a new generation of scientists who have established their own labs and are currently expanding mechanobiology in new directions.
Thus, on the occasion of Prof. Navajas's retirement, IBEC took the opportunity to celebrate mechanobiology and cellular biophysics. These disciplines study the role that physical forces play within the body, delving into the mechanisms behind the shape and structural changes of cells and tissues. The celebration was part of a symposium that combined talks by former students, collaborators, and guest speakers.
It has been 16 years since Daniel Navajas crossed paths with IBEC. It was in 2007 that he established his research group on Cellular and Respiratory Biomechanics. Navajas' team studies at IBEC have focused on improving the diagnosis and treatment of respiratory diseases through tissue engineering and regenerative medicine.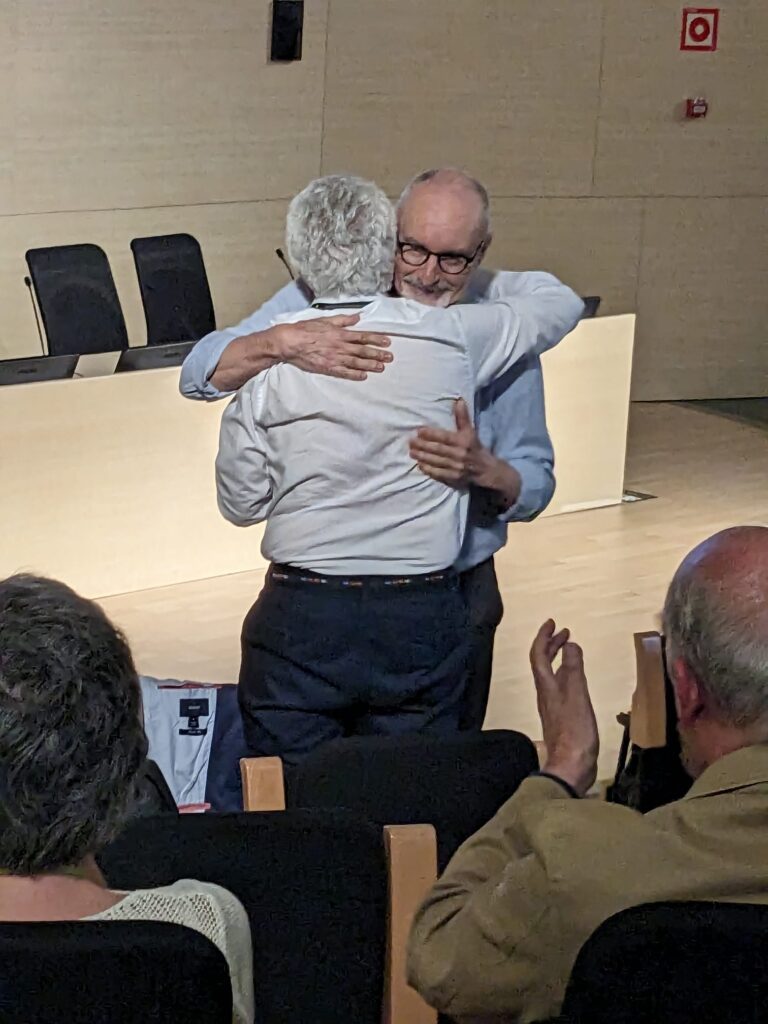 Three decades of research in cellular biophysics in Barcelona
The event began with an opening ceremony by Antoni Trilla, dean of the Faculty of Medicine and Health Sciences of the University of Barcelona (UB) and Josep Samitier, director of IBEC, who presented Navajas as a pioneer of medical physics.
Pere Roca-Cusachs was in charge of the opening remarks. Roca-Cusachs is an exemplary representative of the "new generation of scientists" who have significantly advanced their understanding in the field of mechanobiology, owing in part to the invaluable mentorship provided by Professor Navajas. Having pursued his doctoral thesis under Navajas' guidance at IBEC, Roca-Cusachs subsequently embarked on his independent research journey establishing his own research group on Cellular and Molecular Mechanobiology at IBEC in 2012.
"Today, instead of saying that Daniel is great, we want to show it. Among the speakers today, we will have many of his fellows.", said Roca-Cusachs.
The day focused on current research in mechanobiology and cellular biophysics. The talks were divided into three different sessions with the participation of Prof. Navajas' former students and guest speakers.
One of the chairs of the sessions was Xavier Trepat, former Ph.D. student of Daniel Navajas at the UB. Trepat also established his own research group at IBEC on Integrative Dynamics of Cells and Tissues, back in 2008.
The event closed with two more personal talks. In the first, Josep Samitier highlighted the similarities that exist between the world of science and sailing, referring to Navajas' fondness for navigation.
"To be a scientist is like setting sail into a sea without knowing where it will take you or what the destination will be, but you must have some basic ideas clear. The nature of a professor, who attains this knowledge, is to seek the essence of important things and try to convey it to their students and colleagues. It's about sharing experiences and projects," explained Samitier.
The final presentation was delivered by Ramón Farré, a professor at UB and group leader at the August Pi Sunyer Biomedical Research Institute (IDIBAPS). Farré provided an overview of the history of the Department of Biomedicine at UB, recounting the origins of Navajas in the Faculty of Medicine and Health Sciences. He emphasized Daniel Navajas' contribution to the establishment of the bachelor's degree in biomedical engineering at UB, which played a significant role in bridging the worlds of biophysics and medicine.
Lastly, Professor Navajas made a brief intervention where he reflected on his career, sharing anecdotes and memories with his fellow researchers. He concluded by expressing his gratitude towards the people who had been part of his career and extended his thanks to the entire audience for their presence at the event.