BLADDEBOTS is a project led by IBEC researcher Samuel Sánchez, focused on developing nanorobots to treat bladder cancer. To transmit BLADDEBOTS research to society, the researcher has collaborated with the Nanoinventum dissemination initiative, which brings nanotechnology to primary classrooms.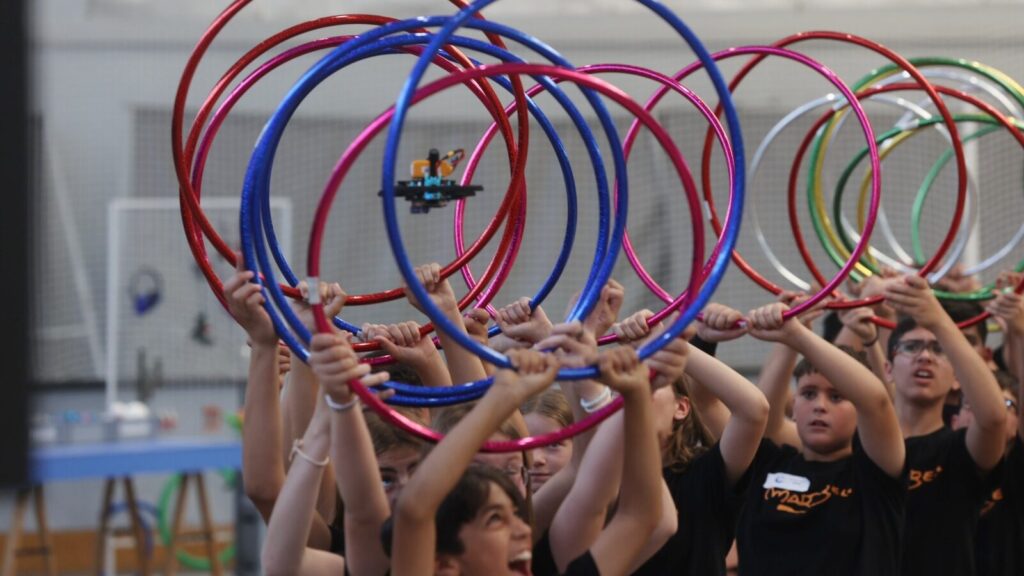 BLADDEBOTS focuses on the design of smart nanobots for efficient bladder cancer treatment. The project is funded by the "la Caixa" Foundation and is led by Samuel Sánchez, ICREA Research Professor and leader of the Samart Nano-bio-devices research group at IBEC.
In addition to promoting research, this funding mandates that the supported projects disseminate their scientific knowledge to society. With this objective in mind, BLADDEBOTS embarked on a collaboration with the Nanoinventum initiative, an outreach project that introduces nanotechnology to primary classrooms.
Based on educational resources and creativity tools, the children participating in Nanoinventum design a nanobot model to solve a current problem related to the Sustainable Development Goals of the 2030 Agenda.
Sánchez and IBEC have been collaborating with this initiative for several years, providing support in the development of educational materials for teacher training and actively participating in workshops with students. This year, the project also welcomed the involvement of IBEC researcher Anna Lagunas, who participated as a "nano expert".
The 2023 edition concluded with a closing ceremony held on May 31 at the Municipal Sports Center of Molins de Rei (Barcelona). The event was attended by over 700 students from various schools across Catalonia. At the ceremony, the jury had the opportunity to observe nearly 300 models of nanorobots. The event was hosted by renowned science communicator Dani Jiménez and Nanoinventum coordinator Jordi Diaz-Marcos. The highlight of the event was the creation of a giant human body with all 700 children, simulating the actions of nanorobotics in combating bladder cancer. This concept was inspired by the BLADDEBOTS project.