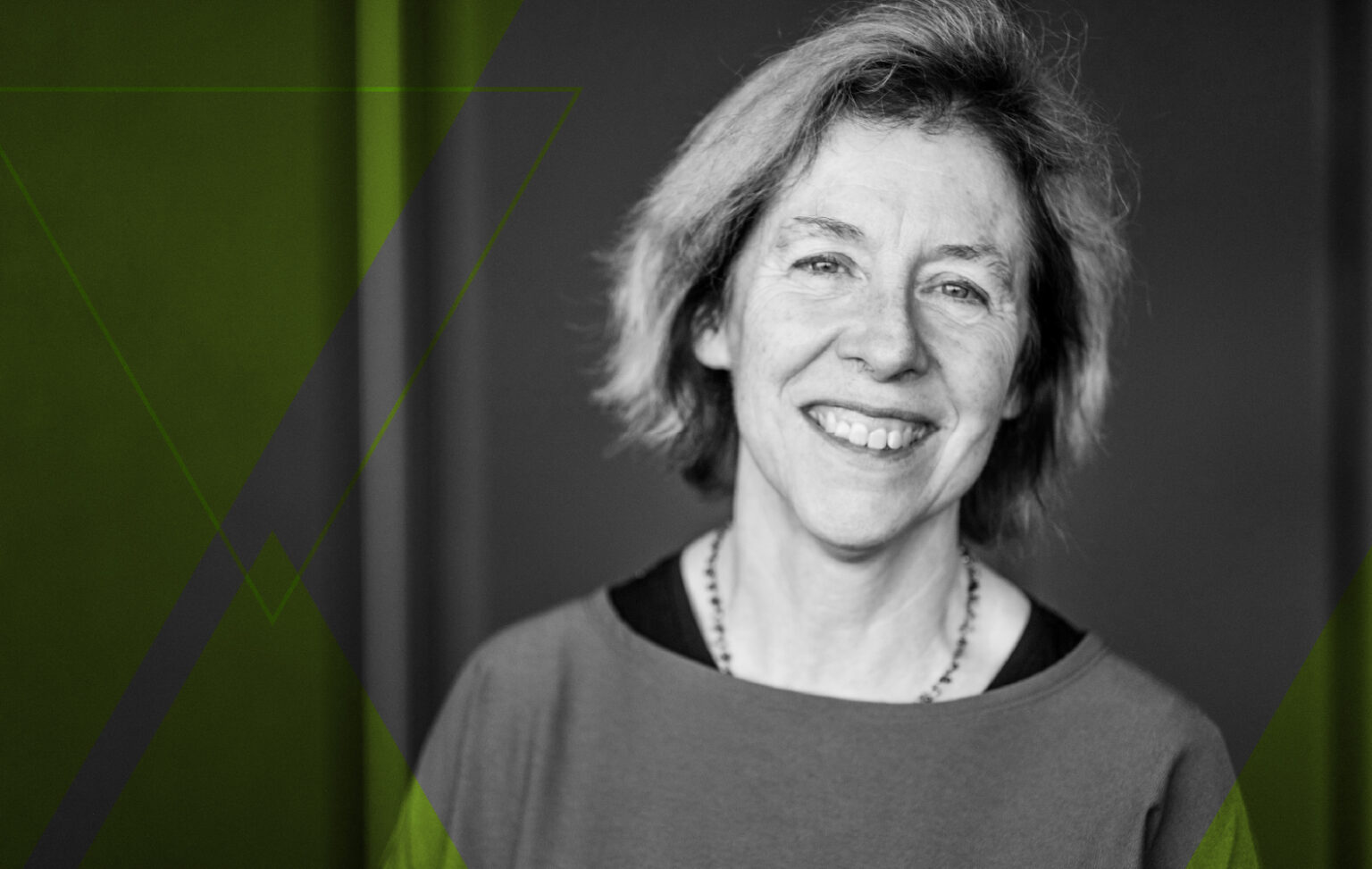 The British cell biologist Fiona Watt has been appointed as Director of EMBO. She will join EMBO as its sixth director, succeeding Maria Leptin who was recently appointed President of the European Research Council.
"We are pleased that Fiona Watt will become the next EMBO Director and look forward to working with her," says Michael N. Hall, Chair of EMBO Council. "With her strong leadership skills, extensive executive and publishing experience and boundless enthusiasm she is ideally suited to lead EMBO in fulfilling its mission of promoting excellence in the life sciences in Europe and beyond. She is an internationally renowned scientist who has made major discoveries in stem cell biology."
Fiona Watt is founding director of the Centre for Stem Cells and Regenerative Medicine at King's College London, UK. She is also executive chair of the Medical Research Council funding agency. Her research interest is the role of stem cells in adult tissue maintenance and how this information can be harnessed for regenerative medicine. She is also member of IBEC´s International Scientific Committee (ISC).
The EMBO Director is appointed by EMBO Council. As the EMBO Director, Fiona Watt will further develop the programmes offered by EMBO to support life scientists in Europe and beyond. She will actively engage with the community of EMBO Members and foster discussions to promote excellence in the life sciences. Working closely with the EMBC, the inter-governmental organization that funds the major EMBO Programmes and activities, she will maintain regular exchanges with scientific organizations and administrations in the 30 EMBC Member States. She will be responsible for managing EMBO and representing the organization externally.
IBEC´s International Scientific Committee (ISC)
IBEC's ISC plays a key role in the activities of the institute, focusing especially on the selection and evaluation processes of the research group leaders. The committee is composed of international renowned scientists in different bioengineering fields, as well as prestigious professionals in key areas within the activities of IBEC, such as research results valorization or medical technologies validation.
IBEC and EMBO
The EMBO members are excellent scientists who carry out cutting-edge research in the different disciplines of the life sciences, among which there are 88 members who have received Nobel prizes. Xavier Trepat, who is member since 2018, and Pere Roca-Cusachs who was accepted in 2016 in the "EMBO Young Investigator Programme" and became full member in 2020. Nuria Montserrat joined EMBO as a young investigator in 2021.
Biography of Fiona Watts
Fiona Watt obtained her DPhil from the University of Oxford, UK, and carried out her postdoctoral research at M.I.T, Cambridge, USA. She established her first lab at the Kennedy Institute of Rheumatology in London, UK, and then moved to the London Research Institute where she worked for 20 years. From 2006 to 2012 Fiona Watt was deputy director of the Cancer Research UK Cambridge Research Institute and deputy director of the Wellcome Trust Centre for Stem Cell Research, University of Cambridge, UK. She moved to King's College London, UK, in September 2012 to take up the post of director of the Centre for Stem Cells and Regenerative Medicine. Since 2018, she has been on secondment as executive chair of the Medical Research Council. Fiona Watt has received numerous awards and honours. She is an elected Fellow of the Royal Society, the Academy of Medical Sciences in the UK, and the US National Academy of Sciences, and is an EMBO Member since 1999. In 2016, she received the FEBS | EMBO Women in Science Award in recognition of her scientific achievements, commitment to gender issues, leadership and active mentorship of junior scientists. She was Editor-in-Chief of the Journal of Cell Science from 1992 to 2011, and currently serves on the (advisory) editorial boards of Current Opinion in Cell Biology, Cell Stem Cell and EMBO Molecular Medicine. She is also on the advisory boards of the bioRxiv and medRxiv preprint servers.
Original source and more information: EMBO.