The new EMBO Young Investigators will receive financial and practical support for a period of four years, starting in January 2021 and they will benefit from a variety of networking opportunities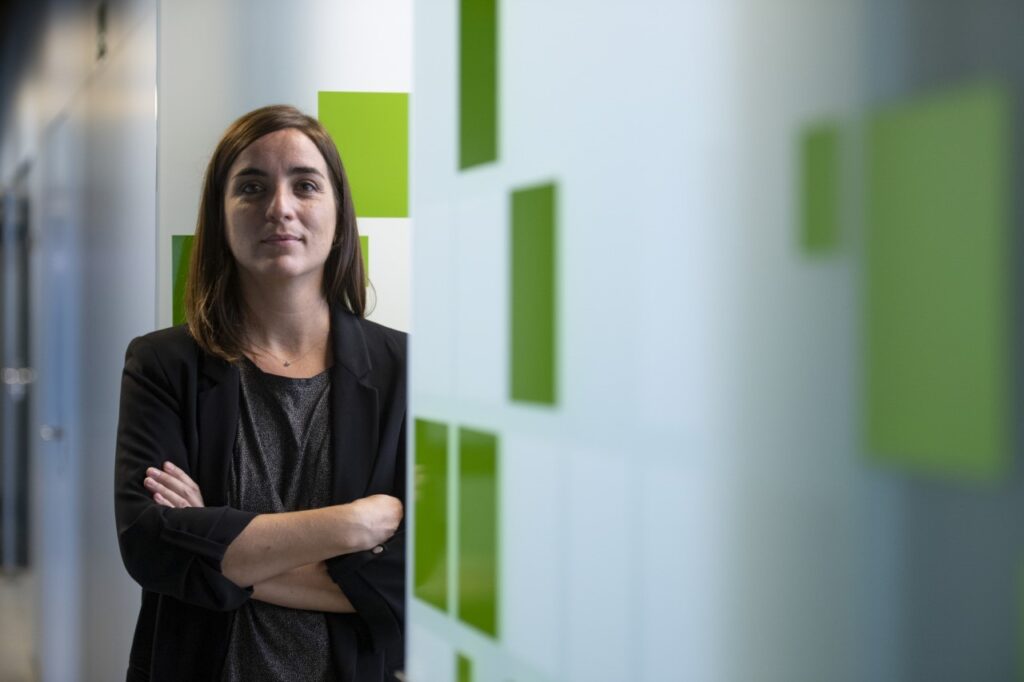 The European Molecular Biology Organization (EMBO) announced today the names of the researchers who will join the prestigious organization as "Young Investigators". Nuria Montserrat, Leader of "Pluripotency for organ regeneration" Group at IBEC and ICREA Research Professor, has been selected among other candidates from EMBO member and associated states. This year, thirty international life scientists have been selected as EMBO Young Investigators, four of them working in Spain. Within this call the program received 216 eligible applications and the success rate was 14%
The selected scientists will join the existing network of 73 current and 384 former members of the program. The new EMBO Young Investigators will receive financial and practical support for a period of four years, starting in January 2021 and they will benefit from a variety of networking opportunities. 
These life scientists have demonstrated scientific excellence and are among the next generation of leading life scientists.

Maria Leptin, EMBO Director
Nuria Montserrat, Cutting-edge research in organoids
While at the Center of Regenerative Medicine in Barcelona (CMRB), Dr. Montserrat was part of a team including researchers from Barcelona's Hospital Clinic and led by Dr. Juan Carlos Izpisua from the Salk Institute in California who announced the first-ever creation of chimeric 3D "mini-kidneys" from human pluripotent stem cells in 2013. In 2014, Dr. Montserrat was one of just eight young researchers in Catalonia who received a prestigious European Research Council (ERC) Starting Grant, to generate fundamental knowledge and technological advances to regenerate the mammalian kidney. In 2015, Nuria Montserrat joined IBEC as a Group Leader. Within this time her work has been devoted to understand how to control human pluripotent stem cells differentiation towards the renal field which resulted in the generation of vascularized kidney organoids by 2019. In 2020, Montserrat contribute to an important breakthrough, in collaboration with other international research centers, by using for the first time human pluripotent stem cells derived organoids to study SARS-CoV-2 infection and identify a therapeutic compound reducing viral load in the engineered microtissues.
About EMBO and the "Young Investigators Programme" 
The EMBO is an organization of more than 1800 leading researchers that promotes excellence in the life sciences in Europe. The Young Investigator Programme supports life scientists who have been group leaders for less than four years and have an excellent track record of scientific achievements. EMBO Young Investigators receive an award of 15,000 euros in the second year of their tenure and can apply for additional grants of up to 10,000 euros per year. The awardees also benefit from a variety of networking opportunities for them and their lab members. These activities include, mentoring by EMBO Members, training in research leadership and management as well as responsible conduct of research, and access to core facilities at the European Molecular Biology Laboratory (EMBL) in Heidelberg, Germany.
IBEC's success at EMBO 
The EMBO members are excellent scientists who carry out cutting-edge research in the different disciplines of the life sciences, among which there are 88 members who have received Nobel prizes. Nuria Montserrat will join the group of two other Group Leaders at IBEC who are members of EMBO: Xavier Trepat, who is member since 2018, and Pere Roca-Cusachs who was accepted in 2016 in the "EMBO Young Investigator Programme" and became full member in 2020.
---
---
About IBEC
The Institute for Bioengineering of Catalonia (IBEC) is a CERCA center, twice recognized as a Severo Ochoa Center of Excellence, and a member of the Barcelona Institute of Science and Technology (BIST). IBEC conducts multidisciplinary research of excellence on the frontier between engineering and life sciences to generate knowledge, integrating fields such as nanomedicine, biophysics, biotechnology, tissue engineering and information technology applications in the field of Health. IBEC was created in 2005 by the Generalitat of Catalonia, the University of Barcelona (UB) and the Polytechnic University of Catalonia (UPC).