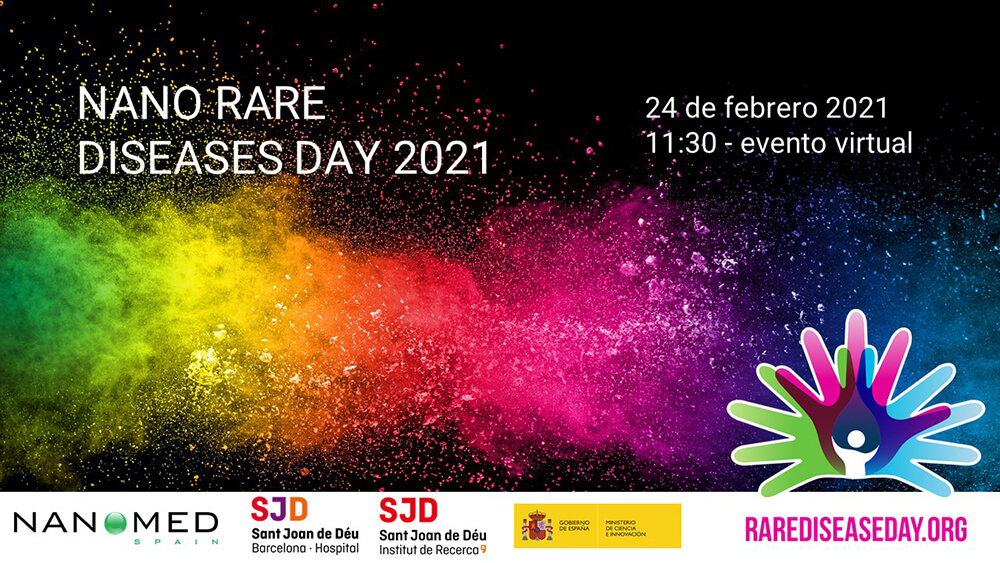 The Nano Rare Diseases Day 2021, organized by the Spanish Nanomedicine Platform (Nanomed) and the Sant Joan de Déu Research Institute wanted to vindicate the potential of nanomedicine, the application of nanotechnology to medicine, in the diagnosis and treatment of rare diseases by bringing together a hundred researchers and doctors with the aim of exposing the latest advances and highlighting the options of future on the horizon.
Josep Samitier, director of IBEC, is the scientific coordinator of the Nanomed Spain platform and opened the conference together with Francesc Palau, Director of the Pediatric Institute for Rare Diseases (IPER) and Director of the Sant Joan de Déu Research Institute.
You can read the full article here.
You can also read the IBEC's article here.
Read here the piece of news of NanomedSpain