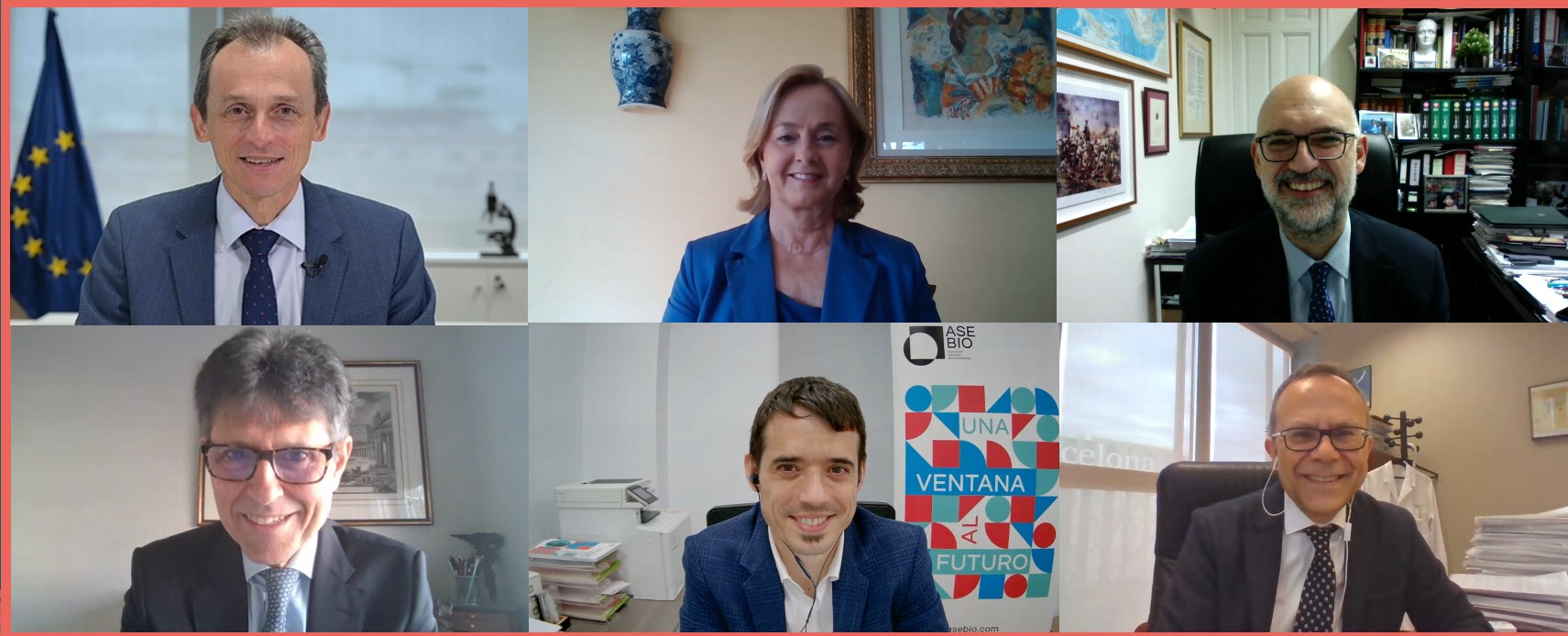 The coronavirus pandemic has revealed the importance of biomedical research in the world. Thanks to the collaborative work for years of health administrations, hospitals, researchers, patients and the pharmaceutical industry, it has been possible to conduct clinical trials that have brought benefits for millions of patients. However, it is necessary to strengthen and enhance this international, open and cooperative basic and clinical research for the wellbeing of all citizens and the economy. Biomedical research, along with ecological transition and digitization, are key vectors that will determine the future of our society. 
In this context, the XIV Annual Conference of Biomedical Research Technology Platforms was held on 11 and 12 May, with the presence of relevant public and private sector actors, and more than 700 registered participants. During the opening ceremony, which was opened, among others, by the Minister of Science and Innovation, Pedro Duque, and the Coordinator of the Nanomedicine Platform (NanoMed) and Director of IBEC, Josep Samitier, it was precisely emphasized the importance of investment in science and technology. In the words of Samitier: "The health area is experiencing a paradigm shift towards predictive, preventive, personalized, participatory, precision medicine and integrated healthcare. This change cannot be achieved without the different medical technologies, with special importance of nanomedicine, which will offer new opportunities to face the challenge by increasing the efficiency of health systems, while reducing costs ". Samitier also reminded that two of the vaccines currently administered in Spain are based on nanotechnology. 
Therefore, Samitier also called, from Nanomed Spain Platform, for support to research and public-private collaboration, considered key factor to place Spain in a relevant position in biomedical innovation, guaranteing quality health care and contribute to the recovery of the country. 
The COVID-19 pandemic has demonstrated the importance of nanomedicine for society and the economy, contributing to diagnosis and therapies but, above all, to the development of vaccines.

Josep Samitier,

Coordinator of 

NanoMed

 Spain and Director of IBEC
Organoids and SmartHealth against COVID19
In the session that took place on May 12th, Teresa Sanchís, Head of Strategic Initiatives at IBEC and Executive Coordinator of the NanoMed Spain Platform, moderated a session on SmartHealth in which the ICREA Research Professor at IBEC, Nuria Montserrat, participated , as well as Miguel Ángel Armengol, head of the Big Data Department of the Progreso y Salud Foundation of the Andalusian Ministry of Health, Raúl Ferrer-Peña, CEO of the SmartDyspnea company. 
Dr. Montserrat explained how the bioengineered organoids in her laboratory made it possible, in the midst of a pandemic, to study the entry point of the SARS-CoV-2 virus into cells, and to identify a drug in the clinical phase capable of blocking in human tissues. To do this, the researchers in Barcelona established a collaboration with scientists from Austria and the Karolinska Institutet from Sweden, who had already worked with viruses from patients diagnosed with covid-19. In the words of Montserrat: "We sent the organoids generated in Barcelona to Sweden to be infected, and we were able to set up a circuit in which we grow these mini organs. And with it we were able to understand how human cells get SARS-CoV-2. " 
Biomodels have provided very good results for covid-19 study, and a new era is beginning. In Spain we have a huge ecosystem in terms of the generation of these biomodels.


Nuria Montserrat,

ICREA Research Professor at IBEC and an international benchmark in organoid research