The Pedagogical Innovation Council of Barcelona has renewed the IBEC Educational Quality Seal, which was first awarded in 2016. This recognition acknowledges the institute's commitment to promoting continuous improvement by ensuring the pedagogical quality of its scientific education proposals.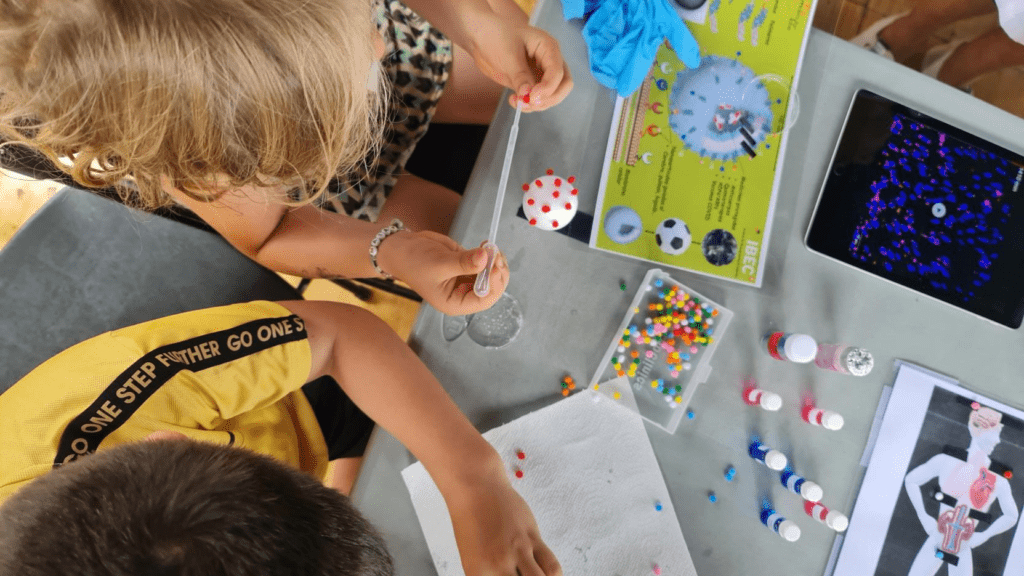 After 6 years from the initial evaluation, IBEC renews the Educational Quality Seal awarded by the Pedagogical Innovation Council (CIP) of Barcelona, an educational consortium comprised of more than 150 entities dedicated to fostering the creation of distinctive educational experiences. This Seal represents recognition of the commitment of these entities to promote continuous improvement, ensure the pedagogical quality of their proposals, and align their educational projects with the CIP
IBEC develops numerous science education projects as part of its mission to disseminates its scientific findings to society, thus advancing the democratization of science. These projects are designed while taking into account key factors, including social impact, inclusivity, geographical reach, open science principles, the promotion of scientific vocations, and the incorporation of artistic perspectives.
"Science education is a fundamental right of citizenship and a basic necessity for understanding and improving the world we live in. At IBEC, we strive to ensure that science reaches the entire society, free from biases related to gender, age, social context, or learning difficulties," comments Teresa Sanchis, head of IBEC's Strategic Initiatives unit.
In its evaluation, the CIP has highlighted that IBEC offers engaging and high-quality programs for children. It also emphasizes that the activities are free, that they take place across the entire territory to reach rural areas, and that the programs are tailored to students with special educational needs. Finally, the evaluation highlights IBEC's commitment to improvement and its open attitude toward collaboration with other stakeholders, as demonstrated by the various cooperative initiatives they promote.
"These six years have been dedicated to improving certain aspects that were highlighted in the initial evaluation, including the design and structure of the activities, as well as the pedagogical training of the IBEC educational service. We are very pleased with the work that has been accomplished, and we view the renewal of the Educational Quality Seal as a catalyst to further enhance the institute's contribution to scientific education in society," explains Pilar Jiménez, Head of Communication and Public Relations at IBEC.
More information about IBEC's science education projects here.