Samuel Sánchez and his team at the Institute for Bioengineering of Catalonia (IBEC), earned the competitive call CaixaResearch for Health Research to develop nanorobots against bladder cancer. Sánchez, a pioneer in the field of self-propelled nanorobots, proposes to move in this way towards solutions against one of the most common, recurring and expensive forms of cancer to treat.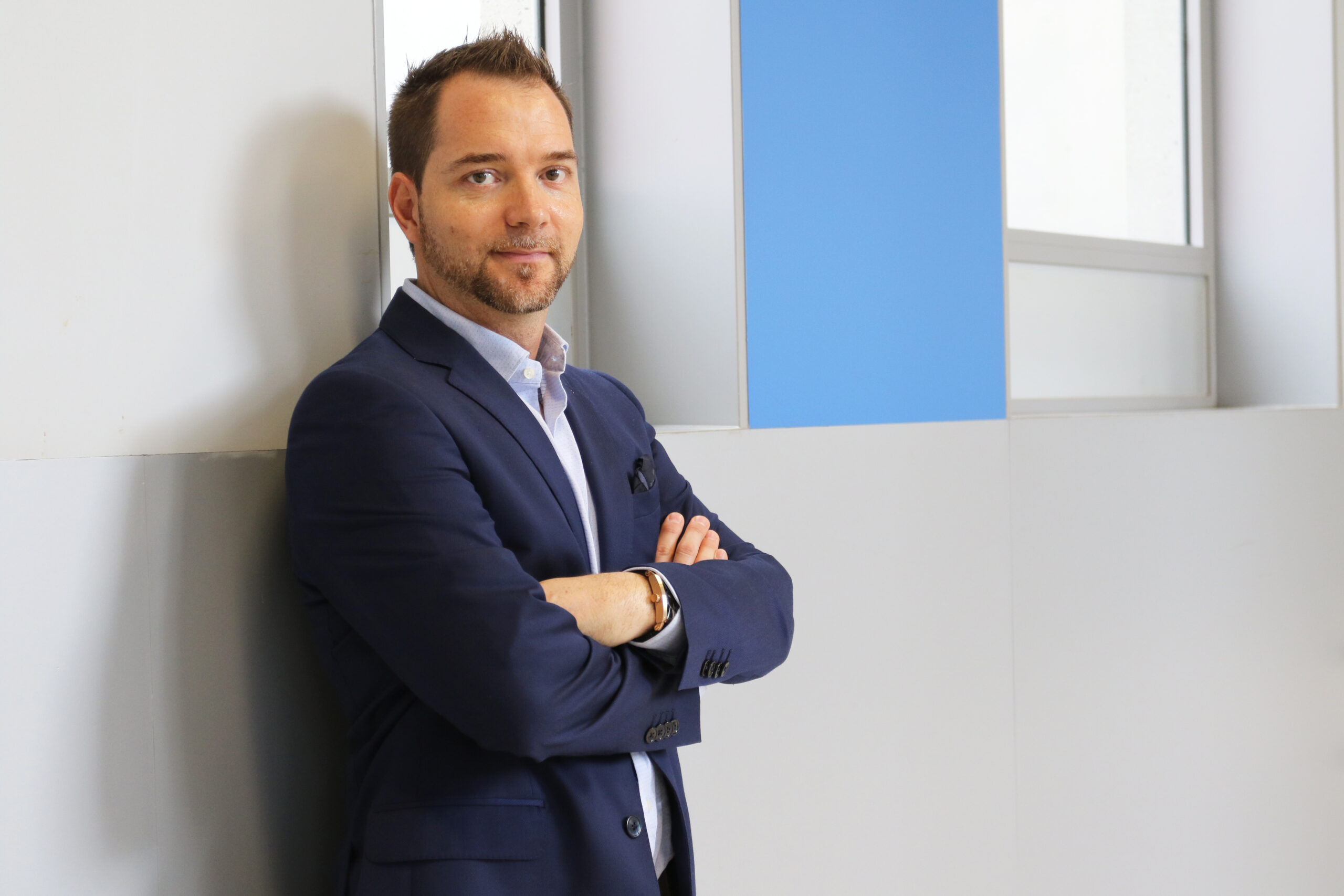 Bladder cancer currently represents the second most common malignant neoplasm of the urinary tract, with a worldwide incidence of over half a million new cases, and about 200,000 deaths per year. Due to its high recurrence, and the lack of efficient diagnostic and therapy methods, this type of cancer is also one of the most expensive to treat in the world.
In this context, the use of so-called 'nanrobots' or 'nanobots', tiny objects manufactured in the laboratory, opens the door to new, more efficient and economic solutions.
Samuel Sánchez, ICREA Research Professor and Principal Investigator of the "Smart Nano-Bio Devices" group at the Bioengineering Institute of Catalonia (IBEC), is a pioneer in this field, having in recent years achieved to develop nanobots driven with the most abundant bladder fuel: urea.
Thanks to studies on the leading edge of knowledge, Sánchez and his team at IBEC receive now extra competitive funding from the "la Caixa" Foundation to advance these innovative solutions to health problems, leading the project BLADDEBOTS (acronym for bladder robots) that has the participation of the Clinic Foundation for Biomedical Research; the Cooperative Research Centre in Biomaterials (CICbiomaGUNe) and the Autonomous University of Barcelona (UAB).
Nanrobots searching for cancer cells
Nanobots are nanomachines capable of "swimming" by themselves and transporting drugs in a targeted way into cancer cells, accumulating in specific locations and reducing side effects. In the case of this project, the BLADDEBOTS, with a size one million times less than human hair, are urea-driven multifunctional nanobots.
Thanks to this innovative approach, the BLADDEBOTS will establish a new reference point in nanomedicine and in the intelligent and personalized administration of drugs for the treatment of cancer, providing improved penetration in the bladder of patients, a customized design for patient-derived samples, and efficient in vivo therapies. To monitor the movement and location of nanobots, as well as the progression of the disease in vivo, Sánchez's contributors at the CIC BIOMAGUNE will use high-end molecular imaging tools and avant-garde techniques such as positron emission tomography and magnetic resonance.
Employing nanobots in vivo and in patient cells is a disruptive idea never carried out before. It opens the way to the development of customized and efficient therapies against bladder cancer.

Samuel Sánchez, ICREA Research Professor at IBEC
BLADDEBOTS will be key to advancing the treatment of bladder cancer, a disease with a high socio-economic impact and requiring innovative and more effective therapeutic approaches. For the first time nanorobots will be used in samples of patients in personalized medicine and for in vivo model studies.
In addition to having a multidisciplinary and translational approach, part of the project will be devoted to promoting social commitment, working with organisations specialised in the communication of science, such as the Catalan Association of Scientific Communication (ACCC) and encouraging the education and participation of young people in research, with the Foundation La Pedrera. The social and technological implications of the project will be discussed in public debates and in events involving citizens.
---
---
CaixaResearch Program in health
The Foundation "la Caixa" has selected 30 new leading biomedical research projects in Spain and Portugal under the call CaixaResearch for Health 2021, which aims to boost the best initiatives to address health challenges in the areas of cardiovascular, infectious and oncological diseases, and in neurosciences. The call supports various basic, clinical or translational research projects, which will be funded with up to 1 million euros.